A WIDE RANGE OF EXPERIENCE
At Rocky Aviation, we are uniquely positioned to serve the needs of small or large aviation operations. We enjoy the wide range of missions we help support. Every transaction is unique and deserves the same attention to detail. There is never a boring day, we might be working on a Vintage J3 Cub transaction, and later that same day a multi-million dollar business jet transaction.
Rocky Aviation got its start over ten years ago by helping flight students and friends that were frustrated with their experiences related to aircraft brokerage. The results took off from there and spread quickly by word of mouth. Our clients tell us that it is refreshing to be treated with respect and honesty. Four years ago, Rocky Aviation began offering Aviation Insurance to existing clients in an effort to help make their aviation experience even more seamless.
As owners of vintage aircraft, we are committed to passing the torch of grass roots aviation to the next generation.
We haven't forgotten our roots in aviation or our faith. We honor God in all that we do as our rock and foundation.
Dustin Stephenson
PRESIDENT & FOUNDER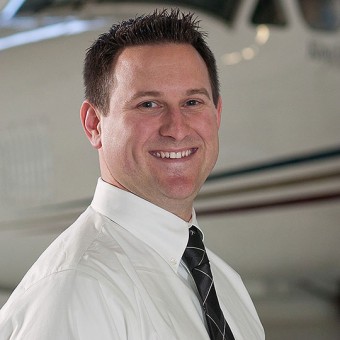 Dustin exemplifies the true meaning behind an aviation enthusiast. From his career as a professional pilot to his passion for aviation reflected within his company, he is well versed in many aspects of the industry.
Dustin graduated in 2006 from the University of Central Missouri with a Bachelor of Science in Aviation Technology. Actively flight instructing since 2005, he also brings with him 15 years of Part 91 and 135 experience including safety management and regulatory compliance. He incorporates these skills in his current position as a Gulfstream G650 Pilot at a large jet operator based in Centennial, Colorado. Previous positions include Chief Pilot, and Safety Officer. His involvement with charter operations and corporate flying throughout the years has led him to obtain type ratings in the Gulfstream G-VI, G-V, Citation 650, Citation 500, Lear Jet series, and DC-3, along with experience in many other models. Dustin has been assisting others with aircraft management, sales, and acquisitions for over 10 years. His skill set is perfectly suited to help you achieve the best possible aviation experience.
Although dedicated to his work, Dustin puts family first. He resides in Goodland KS, where aviation is a necessity. After a hard day of work, you will find him spending time flying with his wife and daughters in their Cessna 195.
 dustin@rockyaviation.com | 816-935-8335
Stephanie Stephenson
INSURANCE AGENCY FOUNDER & MANAGER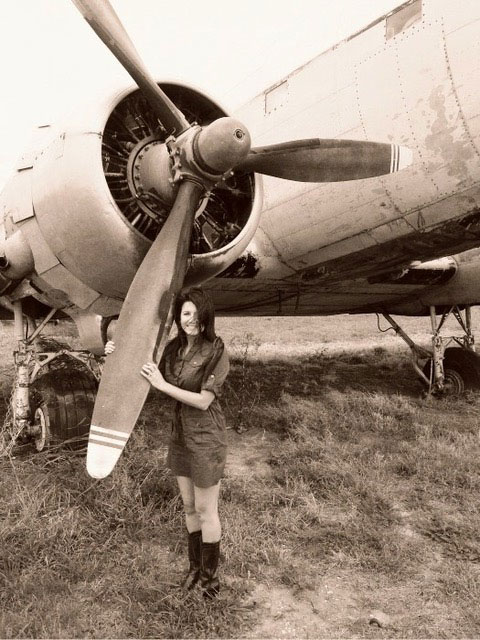 Aviation has been a part of Stephanie's life since the day she was born.  Growing up, she spent the majority of her days in a hangar full of tailwheel aircraft, and has logged countless journey's to local fly-ins and Oshkosh with her Dad in their Cessna 195.  Fast forward to 2007, she met her husband at the very same airport she grew up at.  Not only was he and still remains her CFII, he is President & Founder of Rocky Aviation.  After she earned her Private Pilot certificate in 2009, a Cessna 195 was acquired and has now been a part of the family since 2010.
While mainly working from the home office, Stephanie manages the Aviation Insurance Agency, and is a Mom to three beautiful girls.  She has been an aviation insurance broker since 2011.  With Stephanie's flexible hours, she is able to accommodate insurance inquiries and requests at a time that is convenient for her clients.  
At the end of every day, she is grateful to be a part of a business her husband started from the ground up, and she works hard to see that it grows and continues to service the needs of her clients and prospects.  Aviation is a passion for Stephanie, and it shows.
stephanie@rockyaviation.com | 816-797-3273
Ted Hutcheson
AVIATION INSURANCE BROKER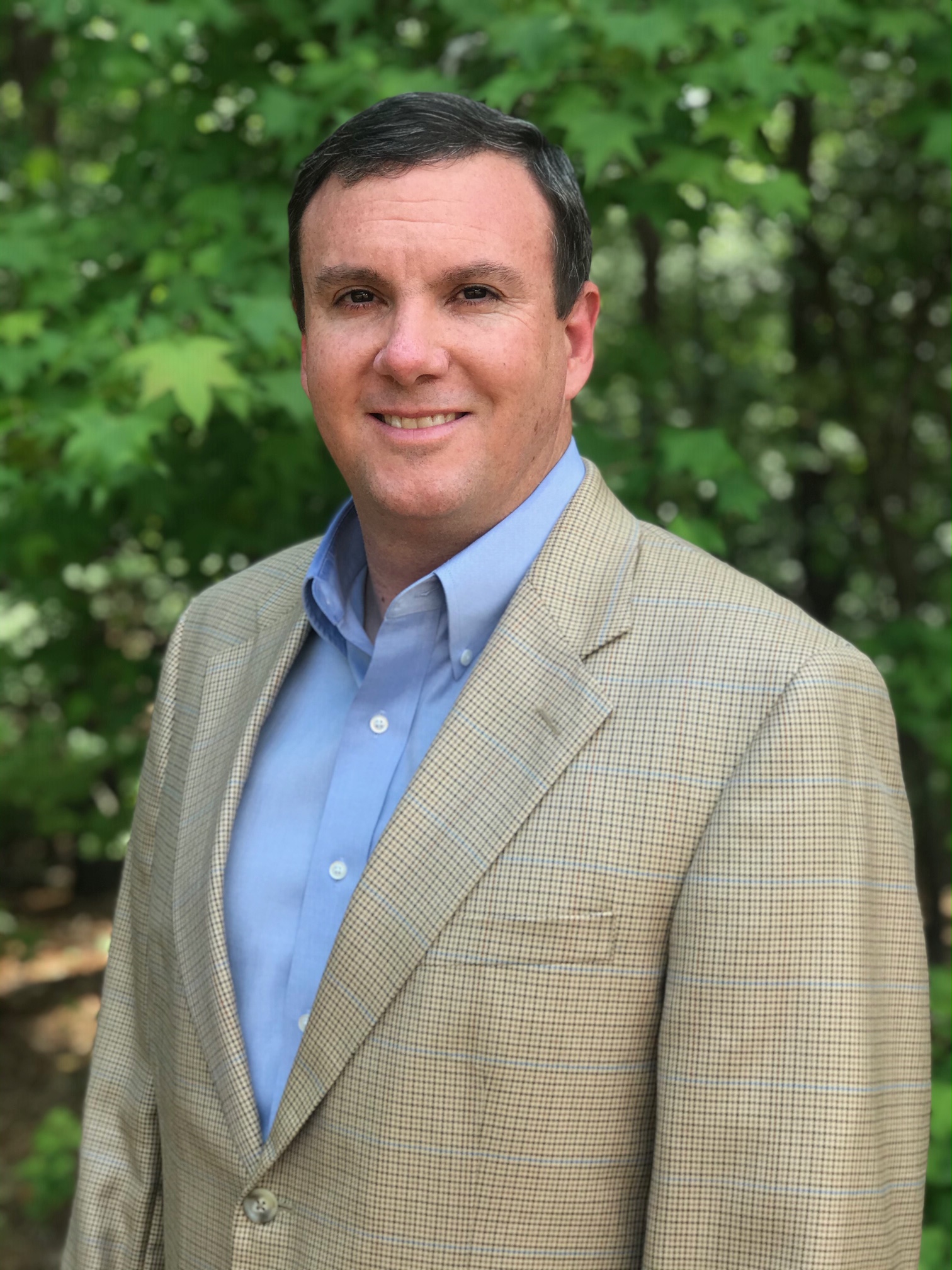 Ted has been around Aviation and Insurance all of his life.  With more than 25 years aviation experience as well as 5 years of holding a P&C License, his vast aviation background will serve our clients well.  
Ted's father, a Captain for Eastern Airlines along with his older brother, a commercial Captain for another major airline, instilled the love and enthusiasm for flight early on.  Growing up in a flying community developed by his father, flying taildraggers and then skydivers during college, Ted grew to love the industry even more.  He even participated in aerobatic flying and became a certified aerobatic judge. 
During the summers he gained knowledge of the insurance industry from his grandfather, a P&C and Life Insurance agent in the south.  A field his father had participated in as well before his career as a pilot.
After earning a Bachelor of Science degree in Business in college, Ted began his career as a corporate pilot.  He is now an Aviation Department Manager on a large jet for a company in the Southeast.  During his 25 years in aviation he has gained experience in both corporate and charter operations and has accumulated multiple type ratings. 
He looks forward to passing down his passion for aviation and knowledge of insurance to the twin boys he shares with his wife.
ted@rockyaviation.com | 404-983-4956
Andy Martens
AVIATION INSURANCE BROKER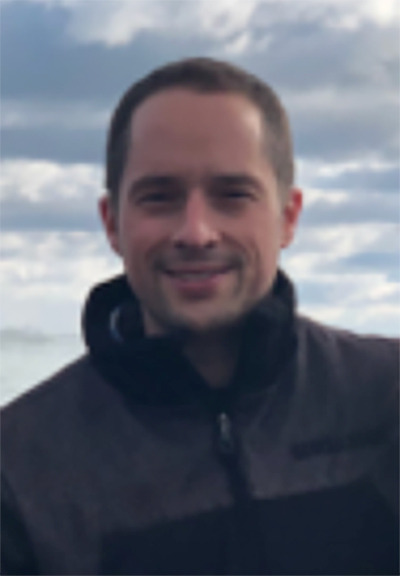 Andy Martens is a business jet captain and aviation insurance broker in New York with an extensive background in many facets of the aviation industry.
As a native of Wichita, Kansas, the "Air Capital of the World", Andy gained his love of all thing's aviation from his grandfather, who spent his career working for Beechcraft, Learjet, and Boeing. As a First-generation pilot, Andy attended Embry-Riddle Aeronautical University in Daytona Beach, FL where he graduated with honors.
Andy began his aviation career as a Plight instructor and progressed quickly to the airlines as an Airbus A320 First Officer. In addition to his experience with airline operations, Andy is also a former Cirrus Standardized Instructor Pilot (CSIP) and current Falcon 2000 and Falcon 7X pilot. Andy's extensive background in 91, 135, 121, and 142 operations has allowed him to learn and grow from each of the unique positions he has held. Additionally, Andy is a strong proponent in the value to continuously learn, train, and grow in aviation knowledge and safety. With experience piloting Learjets and Challengers for a 135 operation, Andy has held such titles as: Safety Officer, Chief Pilot, Director of Operations, and Check Airman.
As a business jet captain, Andy thrives in a direct customer service role and understands the importance of being flexible for client requests while delivering the highest level of customer satisfaction and engagement. Andy is excited to bring this same customer focused skillset to his aviation insurance clients with Rocky Aviation.
Andy and his family enjoy living in Buffalo, New York and taking advantage of what all the different  seasons have to offer. When Andy is not working, he enjoys the outdoors, attempting woodworking, playing guitar, traveling, and spending time with his family.
andy@rockyaviation.com | 386-506-7971
Gail Kirby
AVIATION BROKER ASSISTANT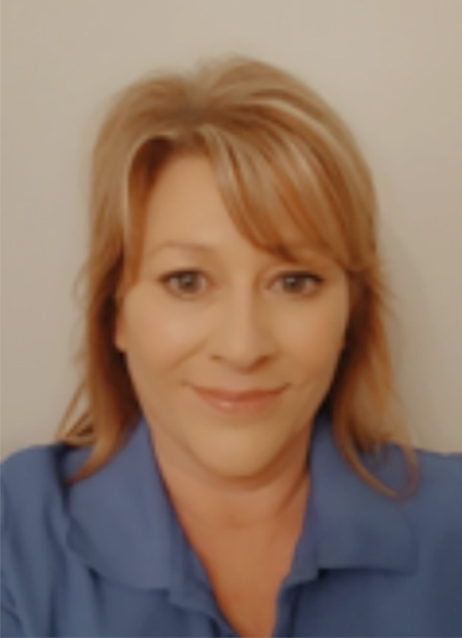 Gail started her career in the aviation industry at Cessna Aircraft Company, now Textron Aviation.  She spent part of her 10 years with Cessna working in Citation Customer Support providing administrative assistance to technical support engineers.  She was later promoted to the Aircraft Certification department where she licensed newly purchased Citation Jet aircraft.
Gail obtained the Property & Casualty License in Kansas where she has almost two years of experience in the Aviation Insurance industry.  She was an Account Coordinator and assisted with Commercial Ag Insurance right here in the midwest.
gail@rockyaviation.com | 316-312-8579
Rion Stephenson
CO-OWNER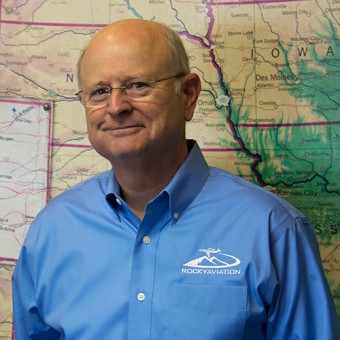 Rion has spent most of his 30 year career in the management and entrepreneurial facets of Building Materials manufacturing and distribution. Much of his experience has involved sales and negotiations on a large scale, which builds a tremendous value for our clients.
Rion's passion for aviation goes back to supporting Dustin's professional aviation education. It now continues as an aviation enthusiat with keen interest in vintage aircraft. It has been a mutual desire to partner on this enterprise that Dustin and Stephanie started over 10 years ago.
"The testimonials you will find from our clients confirm, we are truly, For Aviatiors by Aviators".
Rion Stephenson