A WIDE RANGE OF EXPERIENCE
Rocky Aviation started to address a need in the industry.
Rocky Aviation got its start unofficially in 2007 while helping flight students and friends that were frustrated with their experiences related to aircraft brokerage. The results took off from there and spread quickly by word of mouth. Our clients told us it was refreshing to be treated with respect and honesty. Seven years ago, Rocky Aviation began offering Aviation Insurance to existing clients in an effort to help make their aviation experience even more seamless.  As the Aviation Insurance component of Rocky Aviation has grown the need became apparent to separate the Sales and Acquistions to a newly formed company, High Planes Aviation.  Rocky Aviation has now become a company with one focus, providing excellent customer service to Aviation Insurance clients.  Our "Brokers" are "Pilots", which creates a tremendous value for our clients.
As owners of vintage aircraft, we are committed to passing the torch of grass roots aviation to the next generation.
We haven't forgotten our roots in aviation or our faith. We strive to honor God in all that we do as our rock and foundation.
Dustin Stephenson
PRESIDENT & FOUNDER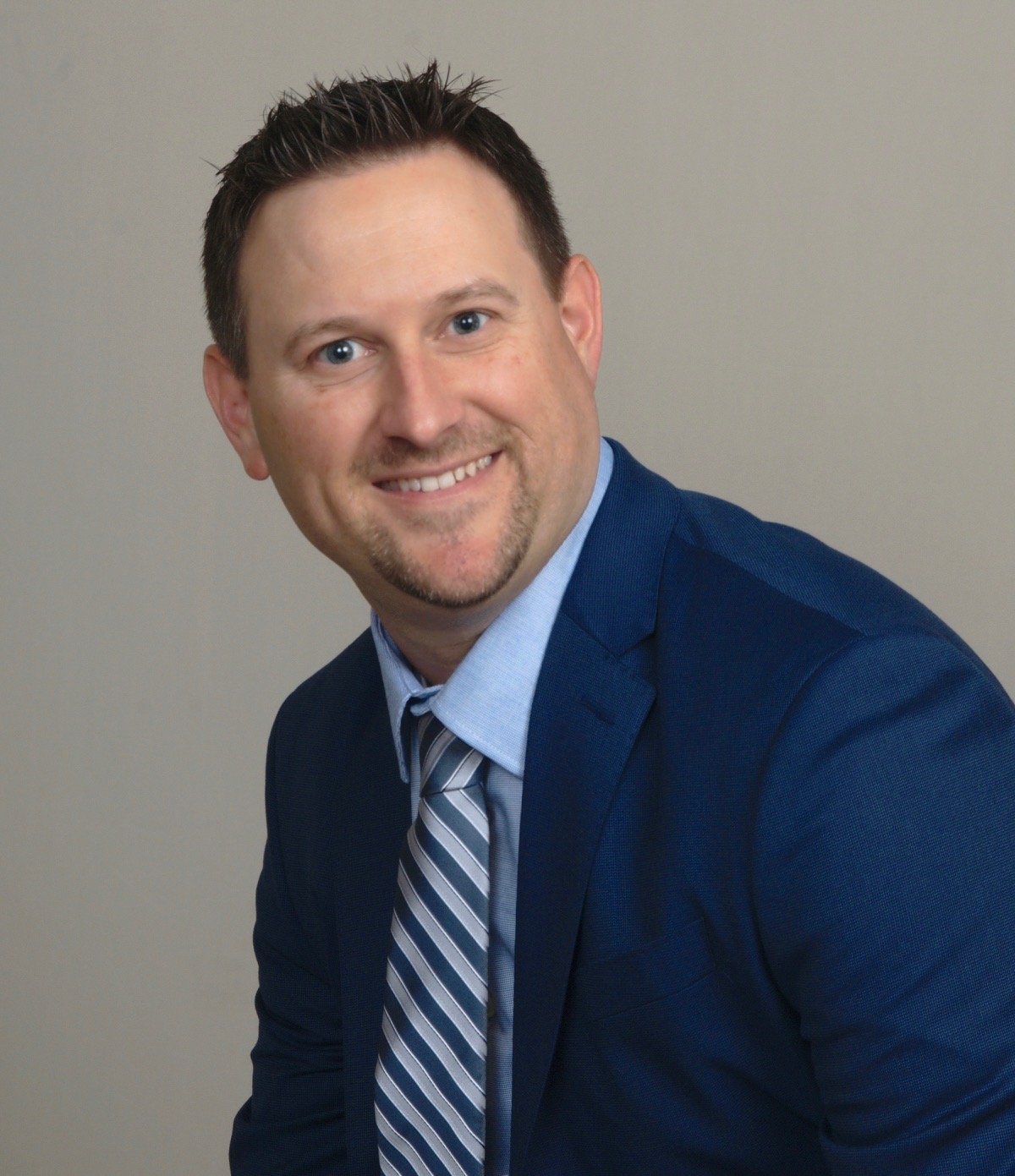 Dustin exemplifies the true meaning behind an aviation enthusiast. From his career as a professional pilot to his passion for aviation reflected within his company, he is well versed in many aspects of the industry.
Dustin graduated in 2006 from the University of Central Missouri with a Bachelor of Science in Aviation Technology. Actively flight instructing since 2005, he also brings with him 15 years of Part 91 and 135 experience including safety management and regulatory compliance. He incorporates these skills in his current position as a Gulfstream G650 Pilot at a large jet operator based in Centennial, Colorado. Previous positions include Chief Pilot, and Safety Officer. His involvement with charter operations and corporate flying throughout the years has led him to obtain type ratings in the Gulfstream G-VI, G-V, Citation 650, Citation 500, Lear Jet series, and DC-3, along with experience in many other models. Dustin has been assisting others with aircraft management, sales, and acquisitions for over 10 years. His skill set is perfectly suited to help you achieve the best possible aviation experience.
Although dedicated to his work, Dustin puts family first. He resides in Goodland KS, where aviation is a necessity. After a hard day of work, you will find him spending time flying with his wife and daughters in their Cessna 195.
 dustin@rockyaviation.com
Stephanie Stephenson
INSURANCE AGENCY FOUNDER & MANAGER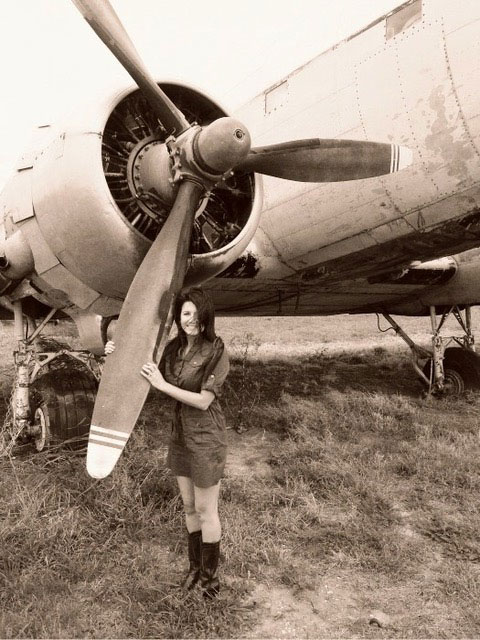 Aviation has been a part of Stephanie's life since the day she was born.  Growing up, she spent the majority of her days in a hangar full of tailwheel aircraft, and has logged countless journey's to local fly-ins and Oshkosh with her Dad in their Cessna 195.  Fast forward to 2007, she met her husband at the very same airport she grew up at.  Not only was he and still remains her CFII, he is President & Founder of Rocky Aviation.  After she earned her Private Pilot certificate in 2009, a Cessna 195 was acquired and has now been a part of the family since 2010.
While mainly working from the home office, Stephanie manages the Aviation Insurance Agency, and is a Mom to three beautiful girls.  She has been an aviation insurance broker since 2011.  With Stephanie's flexible hours, she is able to accommodate insurance inquiries and requests at a time that is convenient for her clients.  
At the end of every day, she is grateful to be a part of a business her husband started from the ground up, and she works hard to see that it grows and continues to service the needs of her clients and prospects.  Aviation is a passion for Stephanie, and it shows.
stephanie@rockyaviation.com
Ted Hutcheson
AVIATION INSURANCE BROKER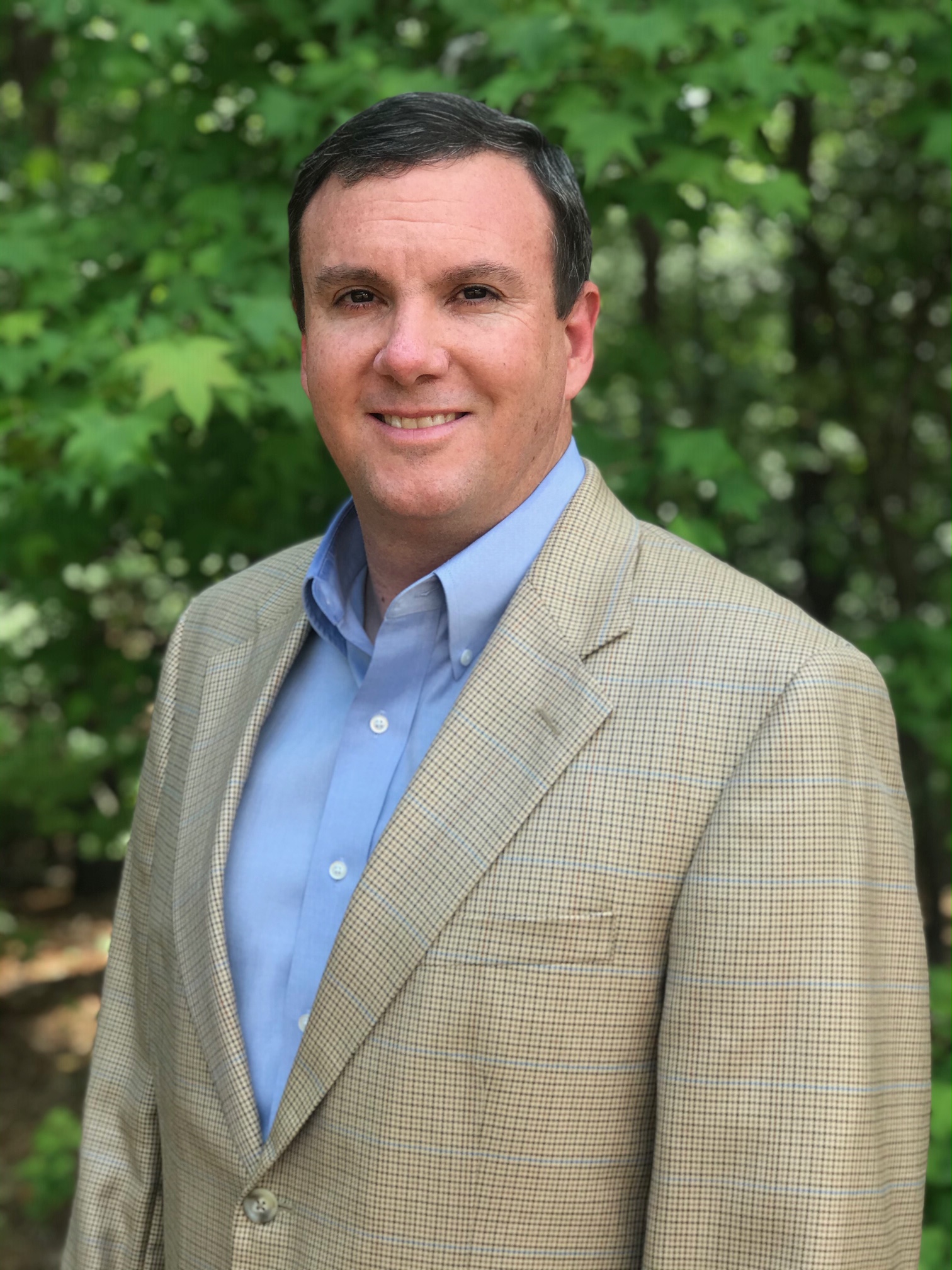 Ted has been around Aviation and Insurance all of his life.  With more than 25 years aviation experience as well as 5 years of holding a P&C License, his vast aviation background will serve our clients well.  
Ted's father, a Captain for Eastern Airlines along with his older brother, a commercial Captain for another major airline, instilled the love and enthusiasm for flight early on.  Growing up in a flying community developed by his father, flying taildraggers and then skydivers during college, Ted grew to love the industry even more.  He even participated in aerobatic flying and became a certified aerobatic judge. 
During the summers he gained knowledge of the insurance industry from his grandfather, a P&C and Life Insurance agent in the south.  A field his father had participated in as well before his career as a pilot.
After earning a Bachelor of Science degree in Business in college, Ted began his career as a corporate pilot.  He is now an Aviation Department Manager on a large jet for a company in the Southeast.  During his 25 years in aviation he has gained experience in both corporate and charter operations and has accumulated multiple type ratings. 
He looks forward to passing down his passion for aviation and knowledge of insurance to the twin boys he shares with his wife.
ted@rockyaviation.com
Justin Gerard
AVIATION INSURANCE BROKER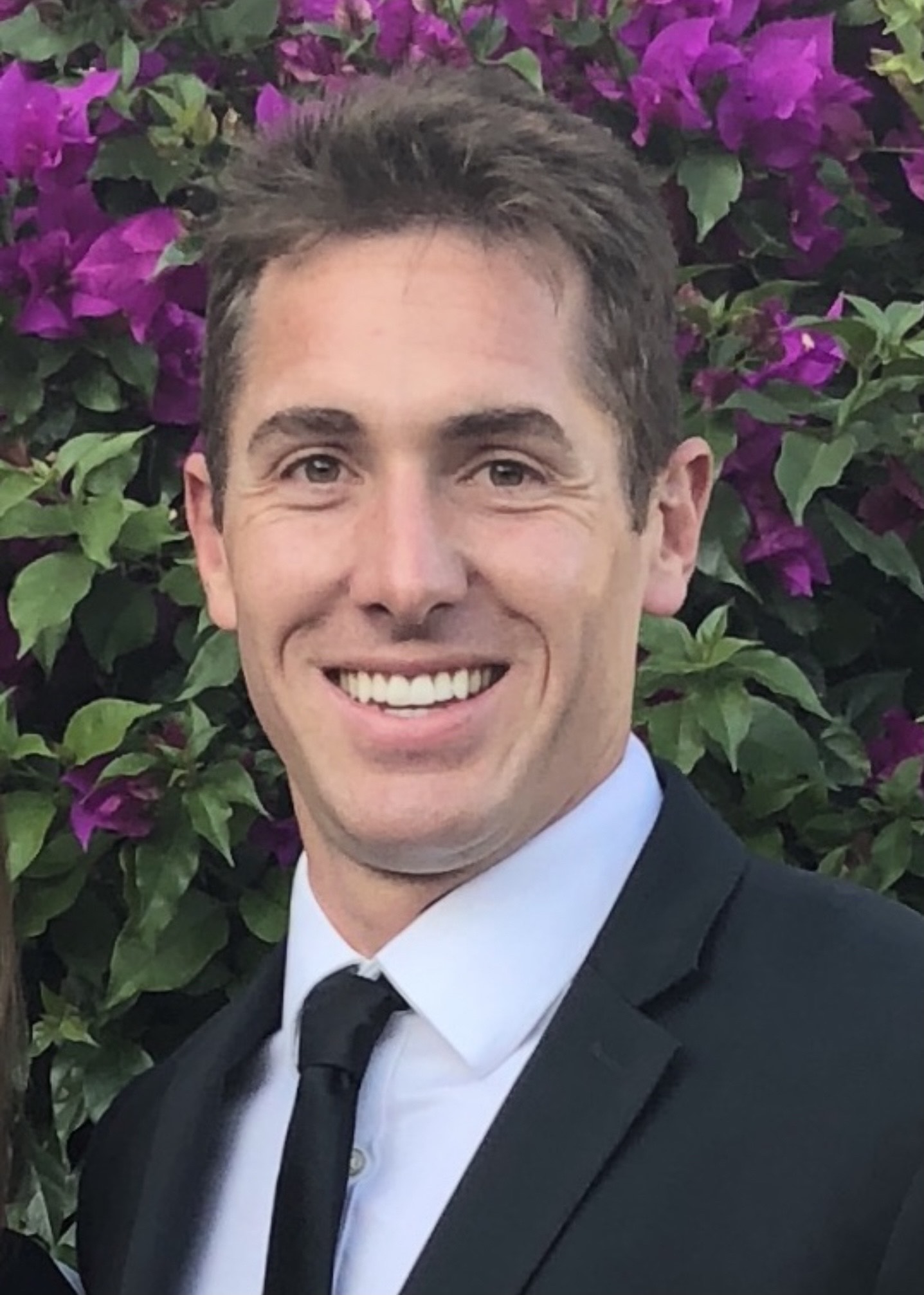 Justin has been around aviation for the majority of his life. His grandfather was a test pilot for Bell Helicopter and that spurred his interest in aviation early on. 
As high school came to a close he decided that aviation was the route he wanted to take. After a summer in Minnesota spent fishing and earning his private pilot rating, he returned home to Denver and started classes to pursue his dream.  While in college he started working at a local FBO which introduced him to private airplanes and a glimpse into corporate flying. After finishing up school with a Bachelors Degree in Aviation Technology and a fresh commercial multi-engine rating, he got his first job as a corporate pilot. 
During his 16 years in corporate aviation, he has had many experiences including managing a flight department, multiple type ratings and flying internationally.  He is still actively flying Gulfstream aircraft on a frequent basis and holds a Resident Colorado P&C License.  His love for aviation is surpassed only by his love of the outdoors and his wife and two kids.
justin@rockyaviation.com
Gail Kirby
AVIATION BROKER ASSISTANT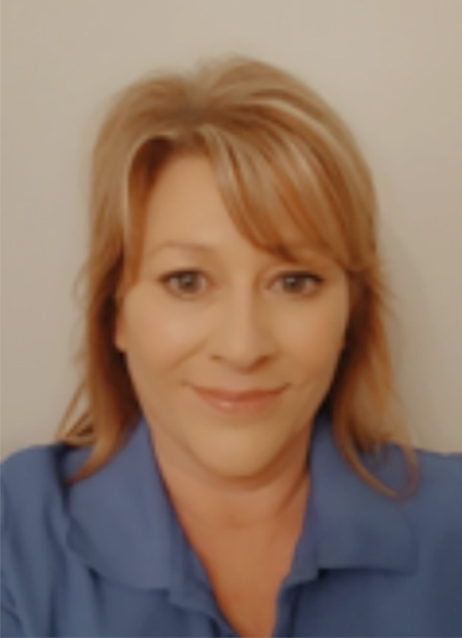 Gail started her career in the aviation industry at Cessna Aircraft Company, now Textron Aviation.  She spent part of her 10 years with Cessna working in Citation Customer Support providing administrative assistance to technical support engineers.  She was later promoted to the Aircraft Certification department where she licensed newly purchased Citation Jet aircraft.
Gail obtained the Property & Casualty License in Kansas where she has almost two years of experience in the Aviation Insurance industry.  She was an Account Coordinator and assisted with Commercial Ag Insurance right here in the midwest.
gail@rockyaviation.com
Rion Stephenson
CO-OWNER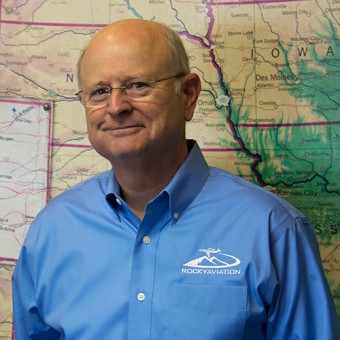 Rion has spent most of his 30 year career in the management and entrepreneurial facets of Building Materials manufacturing and distribution. Much of his experience has involved sales and negotiations on a large scale, which builds a tremendous value for our clients.
Rion's passion for aviation goes back to supporting Dustin's professional aviation education. It now continues as an aviation enthusiat with keen interest in vintage aircraft. It has been a mutual desire to partner on this enterprise that Dustin and Stephanie started over 10 years ago.
"The testimonials you will find from our clients confirm, we are truly, For Aviatiors by Aviators".
rion@rockyaviation.com